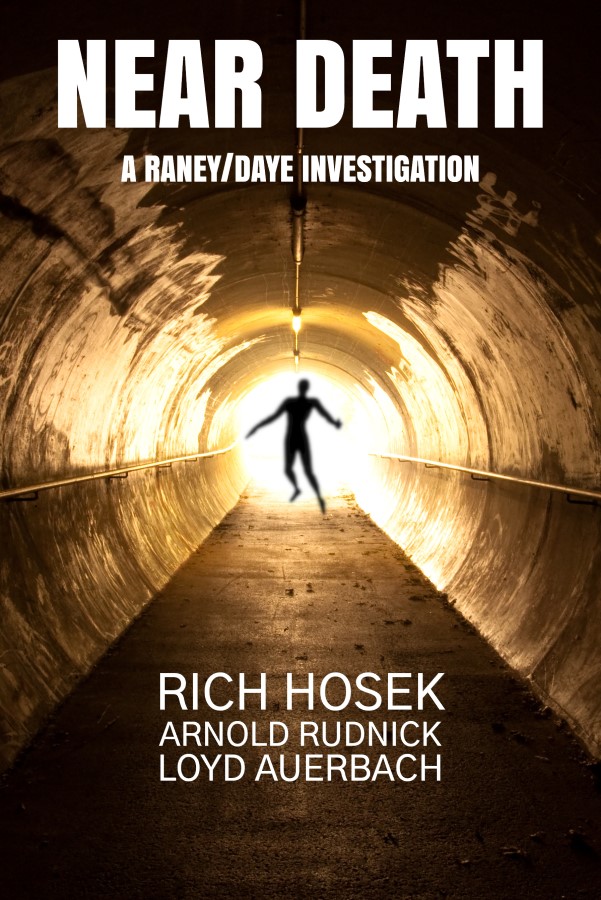 Near Death
A Raney/Daye Investigation
Kindle eBook is available for pre-order NOW at Amazon.com, Trade Paperback printed version will go on sale October 1st.
Buy the Paperback
Buy the Kindle eBook
Readers' Favorite
"Near Death by Rich Hosek, Arnold Rudnick, and Loyd Auerbach is a riveting paranormal novel. With a provocative plot and a spellbinding storyline, it is a captivating page-turner with outstanding characters and intriguing scenes..."
read complete review
"Engaging from the start, Near Death puts a good spin on the classic paranormal mystery theme...The plot has a steady pace and the clear-cut narrative has solid sensory descriptions and incorporates realistic details. Mixed in with funny moments and gripping circumstances..."
read complete review
"A brilliant mix of crime and paranormal! It is mind-boggling charming, and certainly haunting. With the compelling and immersive narrative, it was easy to fall in love with the characters and the story..."
read complete review