Books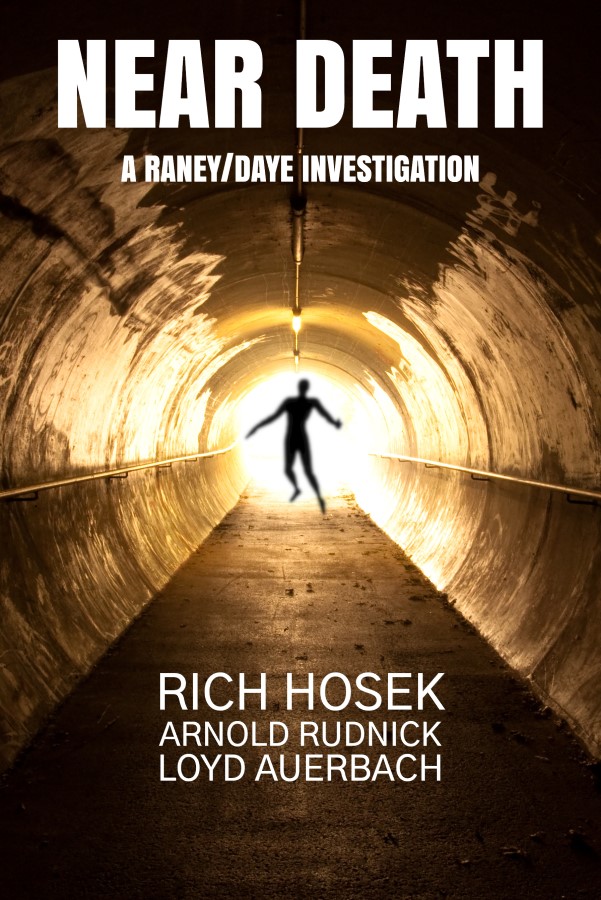 by Rich Hosek - Arnold Rudnick - Loyd Auerbach
Near Death introduces parapsychologist Dr. Jennifer Daye and police detective Nate Raney in a ghostly mystery.
When Nate is shot during a high-stakes robbery, he awakens from the ordeal during which he was clinically dead with the information he needs to track down the men who shot him. However, he remains skeptical that there is anything paranormal about the revelations.
Jennifer believes otherwise and tries to convince Nate to share the story of his near-death experience. Nate is reluctant, but she does convince him to team up with her for the investigation of an uninvited ghost in a woman's apartment.
Near Death brings this investigative odd couple together in a fast-paced story that takes you on an exciting journey through the paranormal that draws Jennifer and Nate into a decades-old cold case.
Buy the Paperback
Buy the Kindle eBook
AFTER LIFE - A Raney/Daye Investigation
by Rich Hosek - Arnold Rudnick - Loyd Auerbach
After Life takes us on another thrill ride with parapsychologist Dr. Jennifer Daye and detective Nate Raney.
When a family finds out that their son's imaginary friend may actually be the ghost of a woman who had lived and died in their house, they call on Dr. Daye to investigate.
But the woman was the only one who knew where millions in cash and valuables stolen from a bank are hidden and the secret died with her. But now that she's back, and word around town is that she's talking to the boy, her partners in crime are desperate to find out if he can lead them to their lost treasure.
After Life continues the adventures of Jennifer and Nate and their quirky staff as they bring their combined experience to bear to rescue the boy -- with a little help from his friendly ghost.
After Life will be published April 1, 2021
by Nifni Press